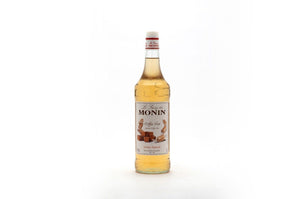 MONIN syrup is not only great FOR COFFEE but also for SHAKES, AND COCKTAILS! 
Toffee Nut has sweet toffee flavor wrapped in mellow nuttiness brings outrageous flavor. Add Toffee Nut Syrup to experience a unique treat for the senses with your morning latte, afternoon coffee or after-dinner libation.
The syrup is allergen-free, dairy-free, gluten-free, Halal, Kosher and contains no artificial ingredients. It is also non-GMO and vegan.