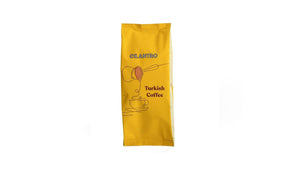 Cilantro's signature Turkish coffee has always been a classic best seller. Our secret is sourcing premium quality, perfectly-roasted coffee beans. Ground with care and precision, the beans are tailored to give you a full classic experience with an aroma and taste always as fresh as the day they are ground. With 5 different blends available, you will always find the perfect beans that match your taste!
250g will make around 35 single Turkish coffee cups.
Plain light roast is recommended with the Spice pack.